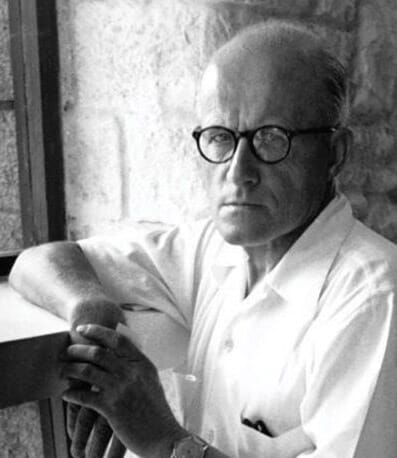 Pierre Jeanneret
There's something about the Pierre Jeanneret chair that just makes you feel good. Maybe it's the way the curves flow or the way it seems to fit perfectly into any room. Whatever it is, this iconic chair has been around for decades and shows no signs of slowing down. In this blog post, we will take a closer look at the history and design of this timeless piece of furniture. The chair embodies a harmonious blend of functionality and aesthetic appeal. Its graceful curves and clean lines exude a timeless elegance that has captured the hearts of design enthusiasts for decades. The chair's ergonomic design provides optimal comfort, making it suitable for various settings, including homes, offices, and public spaces.
A Timeless Classic of Mid-Century Modern Design
Welcome to SwivelUk, your premier destination for exquisite furniture inspired by iconic designs. In this service page, we will explore the timeless elegance and rich history of the Jeanneret Chair, a mid-century modern masterpiece. Discover the story behind this iconic piece, its popularity among design enthusiasts, tips for care and maintenance, and where you can acquire your very own Jeanneret Chair.
The Story of the Jeanneret Chair: From Chandigarh to Your Living Room
The Jeanneret Chair was designed by Pierre Jeanneret, a Swiss architect and furniture designer, in the 1950s. Jeanneret was a key collaborator of his cousin, Le Corbusier, and together they played a significant role in shaping the mid-century modern movement. The chair's design was initially conceived for the city of Chandigarh in India, where Jeanneret and Le Corbusier worked on the architectural planning.
The Vision for Chandigarh:
After India's independence, Prime Minister Jawaharlal Nehru commissioned the famous architect Le Corbusier to design a new capital for the state of Punjab. Chandigarh was considered a symbol of modernity, progress, and a new India. Le Corbusier and his team, including Pierre Jeanneret, began an ambitious project.
Pierre Jeanneret's Contribution:
Pierre Jeanneret, Le Corbusier's cousin, played a crucial role in the planning of Chandigarh. Appointed the chief architect and planner of the city, he was responsible for designing many buildings, urban planning, and furniture, including what later became known as the Jeanneret Chair.
The Design of the Jeanneret Chair:
The Jeanneret chair also called the Chandigarh chair, is a minimalist but sturdy piece of furniture. It has a strong teak frame with a woven cane seat and back. The design of the chair embodies functional simplicity and its aesthetics reflect the modernist principles adopted by Le Corbusier and his team.
The Jeanneret Chair: A Piece of History That You Can Own
Owning a Jeanneret Chair is not merely an acquisition of a stylish and comfortable piece of furniture, but also a connection to a rich historical period. Each chair carries the legacy of mid-century modern design and reflects the innovative spirit of its creator. The Jeanneret Chair serves as a testament to the visionary ideas that emerged during that era and has become an iconic symbol of the movement.
Historic Significance:
The Jeanneret chair was designed as part of Chandigarh's ambitious urban planning project in the 1950s. Its creation was motivated by the need for useful and elegant furniture designed by Le Corbusier and his team to decorate public buildings in the city. This historical context gives the chair a unique meaning because it represents a pivotal moment in Indian architecture and design.
Iconic Design:
The design of the Jeanneret chair is a timeless testament to modernist principles. Its simple and minimalist form made of teak wood and cane reflects the functional aesthetics of the modernist movement. The chair's clean lines, organic materials, and ergonomic shape contribute to its iconic status in the world of furniture design.
Cane and Teakwood Craftsmanship:
The craftsmanship of the Jeanneret chair distinguishes it as a piece of history that deserves to be owned. Actually, woven rusts and backs and rich teak frames show the skill and artistry of the craftsmen involved in its creation. Each chair is a labor of love and a testament to traditional woodworking techniques.
The Jeanneret Chair: The Perfect Addition to Any Modern Home
With its clean lines, organic shapes, and minimalist aesthetic, the Jeanneret Chair seamlessly integrates into any modern home. Whether you have a contemporary living room, a cozy study, or a stylish lounge area, the Jeanneret Chair elevates the ambiance with its timeless allure. Its versatile design and ability to blend effortlessly with different interior styles make it a popular choice among design enthusiasts.
Versatility in Spaces:
One of the most important advantages of the Jeanneret chair is its versatility in different living spaces. It's ergonomic design and comfortable seats make it suitable for the dining room, where it can be combined with an elegant table in a modern setting. Therefore, it can find a place in the living room as an accent chair or in the study or office, providing an elegant and functional seat.
Natural Materials and Warmth:
The use of teak wood and woven cane in the Jeanneret chair adds natural warmth to a modern interior. In rooms with natural elements and earthy tones, the chair blends perfectly, creating a harmonious and inviting atmosphere.
Complementary to Modern Furniture:
The understated elegance of the Jeanneret chair allows it to complement a wide range of contemporary furniture styles. Whether paired with mid-century modern pieces or contemporary design, the chair easily integrates into the overall decor and adds sophistication to the space.
Why the Jeanneret Chair Is So Popular
The enduring popularity of the Pierre Jeanneret Chair can be attributed to its exceptional design and craftsmanship. Its ergonomic shape provides optimum comfort, allowing you to relax for hours without compromising on style. The chair's iconic black finish enhances its sophistication and makes it a striking focal point in any space. Furthermore, the Jeanneret Chair's status as a mid-century modern classic adds to its desirability among collectors and design aficionados.
The Jeanneret Chair: A Luxury Item That's Worth the Investment
Investing in a Pierre Jeanneret Chair is not just about acquiring a piece of furniture; it's an investment in quality, design, and history. These chairs are meticulously crafted using high-quality materials and impeccable attention to detail. The use of premium wood and expert craftsmanship ensures their durability, allowing you to enjoy their beauty for generations to come. When you invest in a Jeanneret Chair, you are acquiring a piece of design history that will appreciate in value over time.
How to Care for Your Jeanneret Chair
To maintain the timeless beauty of your Pierre Jeanneret Chair, it's essential to follow a few care guidelines. Regularly dust the chair with a soft cloth to remove any surface particles. Avoid using harsh chemical cleaners that may damage the finish; instead, use a mild soap solution for cleaning. Protect the chair from direct sunlight to prevent fading or discoloration. With proper care, your Jeanneret Chair will retain its elegance and functionality for years to come.
Where to Buy a Jeanneret Chair
SwivelUk is your trusted source for authentic Jeanneret Chairs and other iconic furniture pieces. We offer a curated selection of meticulously crafted replicas that capture the essence of the original designs. Our commitment to quality ensures that each chair embodies the spirit of the mid-century modern movement. Explore our collection online or visit our showroom to experience the elegance and craftsmanship of the Jeanneret Chair firsthand.
The Jeanneret Chair: A Modern Classic That Will Never Go Out of Style
The Jeanneret Chair transcends fleeting trends and remains a timeless classic that will never go out of style. Its understated elegance, superior comfort, and connection to the mid-century modern movement make it a cherished piece for design enthusiasts and collectors alike. Whether you're seeking a statement piece for your home or a valuable addition to your furniture collection, the Jeanneret Chair is an exquisite choice that embodies the spirit of timeless design. At SwivelUk you can find the Pierre Barstool With Arms, Pierre Arm Chair Upholstered, and also the Pierre Kangaroo Chair
Experience the allure of the Jeanneret Chair and bring home a piece of design history. Visit SwivelUk today to discover our exceptional collection and find the perfect Jeanneret Chair to complement your living space.
Design of the Pierre Jeanneret Chair
The Pierre Jeanneret chair was designed in the 1950s by designer and architect Pierre Jeanneret. He was a key figure in the Swiss modernist movement, which focused on simplistic designs with natural materials. The design of the chair is simple yet timeless, featuring an ergonomic frame made out of wood, metal, or plastic with angular lines and curves. The arms of the chair are curved and slope downwards to provide comfort and support. The seat is made out of leather or fabric with a thin foam cushion for added comfort.
Tips for Selecting and Caring for the Pierre Jeanneret Chair
When selecting a Pierre Jeanneret chair, it's important to choose one that is in excellent condition. The frame should be sturdy and free of any cracks or chips. It should also have all the original hardware including screws and bolts. When caring for the chair, make sure to dust it regularly with a soft cloth. Avoid using any harsh detergents or cleaning solutions as they can damage the material. If needed, use a mild soap and water solution to spot-clean any spills or marks. Be sure to also check the hardware periodically for any wear and tear.
The History of the Pierre Jeanneret Chair
The Pierre Jeanerett chair was first introduced in the 1950s and has since become an iconic piece of furniture. It was designed by Swiss modernist architect and designer, Pierre Jeanneret who was a leading figure in the movement. The chair quickly became popular due to its minimalist design and high-quality craftsmanship. Over time it has become a staple in many modern homes and businesses around the world.
Conclusion
Whether you're looking for a statement piece or a timeless design, the Pierre chair is sure to fit the bill. Crafted with quality materials and an eye-catching design, this iconic chair is sure to last for years to come. With its comfortable yet modern design, it can easily fit into a variety of spaces from living rooms to restaurants. Dining chairs, wishbone chairs, and armchairs are all excellent options when looking for the perfect addition to your home or office. At Swiveluk, we have a wide selection of furniture to choose from, so you can find the perfect fit for your space.
Popular Searches: Swan Chairs | Barcelona chair uk | Oval Marble Dining Table | Eames Lounge Chairs | Wishbone Chairs | Arms Chairs | Barstools
Frequently Asked Questions
Q1: Where can I find a Pierre chair?
A: At Swiveluk, we have a wide selection of furniture from the iconic Pierre collection. You can also find them in many stores that specialize in modern and mid-century furniture.
Q2: How long does a Pierre chair last?
A: With proper care and maintenance, a Pierre chair can last for many years to come. The high-quality materials used in the construction ensure that the chair will remain strong and durable for years of use.
Q3: What other pieces of furniture are available from the Pierre collection?
A: Swiveluk offers an array of furniture from the Pierre collection, including Barstools, Lounge Chairs, Office Chairs, Eames Chairs, and Eames Lounge Chairsmore. Browse our selection to find the perfect fit for your space!
Q4: Is the Pierre chair comfortable?
A: Yes, the Pierre chair is designed with comfort in mind. The arms of the chair are curved and slope downwards to provide support, while the seat is made out of leather or fabric with a thin foam cushion for added comfort.
Q5: Is the Jeanneret Chair comfortable?
Yes, the Jeanneret Chair is known for its comfort. Pierre Jeanneret designed the chair with ergonomics in mind, ensuring that it provides optimal support for the body. The chair's thoughtful design and carefully crafted curves and angles contribute to a comfortable seating experience, making it suitable for extended periods of sitting and relaxation.
Q6: What is the story of the Chandigarh chair?
The Chandigarh chair, also known as the Jeanneret Chair, was designed by Pierre Jeanneret for the city of Chandigarh in India. Chandigarh was a significant architectural project led by Le Corbusier, with Pierre Jeanneret as one of the key collaborators. The chair was part of the furniture collection created for public buildings and private residences in Chandigarh. It represented the modernist ideals of the mid-century modern movement and contributed to the overall aesthetic of the city.
Q7: What is the Pierre Jeanneret chair made of?
The Pierre Jeanneret chair is typically made of high-quality materials, including solid wood and cane. The frame of the chair is constructed from solid wood, such as teak or oak, which ensures durability and longevity. The seat and backrest often feature a woven cane material, adding a touch of natural texture to the chair's design. The combination of wood and cane contributes to the chair's aesthetic appeal and provides a comfortable seating experience.
Q8: What makes the Jeanneret Chair special?
The Jeanneret Chair stands out for its exceptional design, craftsmanship, and historical significance. Its minimalist aesthetic, ergonomic shape and premium materials make it a desirable piece for both design enthusiasts and collectors. It represents the innovative spirit of mid-century modern design and serves as a symbol of timeless elegance.