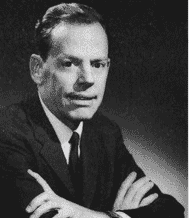 Emeco
It all began with World War II. In the 1940s, designer Witton C. Dinges was commissioned by the U.S. Navy to produce a chair for use on warships, with the distinct requirement that the design had to be able to 'withstand torpedo blasts'. With this, the 1006 Chair was born.
Legend has it that in initial trials for the Chair, Dinges threw a prototype out of the sixth-floor window in Chicago. The Chair not only survived, but barely showed any scratches. Since then, the Emeco 1006 range has become known for its timeless design and strength; indeed many of the original chairs are still in very good condition, some sixty years later.
The 1006 range, which has become an icon of 20th Century American design, is now available in a variety of forms. The original regularly appears in design magazines, fashion shoots and TV shows, such as 'Sex and the City and has been used as the basis for other designers' collections over the years.
Emeco Inspired

As low as

£261

Regular Price

£388

Emeco Inspired

As low as

£490

Regular Price

£736

Emeco Inspired

As low as

£161

Regular Price

£236