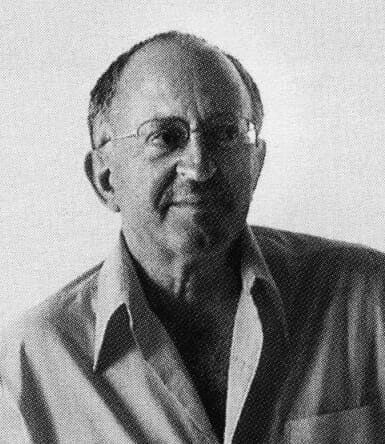 Serge Mouille
If you're a fan of mid-century modern design, then you're probably familiar with the work of Serge Mouille. Mouille was a French lighting designer who is considered to be a master of his craft. His unique designs are still popular today and continue to influence the world of lighting design. In this blog post, we will take a closer look at the life and work of Serge Mouille, and explore why his designs are so timeless.
Discover Timeless Elegance: The Serge Mouille Lamp Collection
Welcome to SwivelUk, where sophistication meets simplicity. We invite you to explore the world of interior lighting with our curated selection of Serge Mouille lamps. Renowned for their iconic designs and impeccable craftsmanship, Serge Mouille lamps effortlessly blend form and function, elevating any space with a touch of timeless elegance.
Unveiling the Artistry: Serge Mouille's Design Legacy
Serge Mouille, a visionary French designer, left an indelible mark on the world of lighting with his avant-garde designs in the mid-20th century. Each Serge Mouille lamp is a testament to his commitment to creating functional art, where clean lines meet organic shapes, resulting in pieces that are as much sculptural masterpieces as they are lighting fixtures.Whether you're drawn to the iconic designs of the Serge Mouille lamps, or exploring the curated selection of timeless furniture pieces like the elegant Sesann Sofa or the contemporary allure of the Yeti Chair, our collection seamlessly blends form and function.
The SwivelUk Promise: Quality and Authenticity
At SwivelUk, we are dedicated to bringing you the finest in design and craftsmanship. Our Serge Mouille lamps are carefully sourced to ensure authenticity and adherence to the designer's original vision. We believe in the power of quality lighting to transform a space, and Serge Mouille's creations exemplify this philosophy.As you bask in the soft glow of a Serge Mouille lamp, imagine pairing it with the inviting comfort of our Little Petra Chair, a perfect fusion of style and coziness. Alternatively, consider the modern aesthetic of the Diamond Chair, an excellent choice for those seeking a chic and unconventional seating solution.
Explore the Collection
1. Serge Mouille Floor Lamps:
Elevate your living space with the striking presence of Serge Mouille floor lamps. These iconic pieces stand as a testament to the designer's ability to balance bold design with practicality.
Key Features:
Adjustable arms for customizable illumination.

Timeless black and white finishes to complement any interior.

Sturdy construction for longevity.
2. Serge Mouille Wall Sconces:
Infuse your walls with elegance using Serge Mouille wall sconces. These fixtures provide ambient lighting while adding a touch of artistic flair to your room.
Key Features:
Articulating arms for versatile lighting angles.

Handcrafted from premium materials for durability.

Minimalist design for a contemporary aesthetic.
3. Serge Mouille Ceiling Lamps:
Illuminate your space from above with the understated charm of Serge Mouille ceiling lamps. These fixtures provide a captivating focal point for any room.
Key Features:
Timeless appeal with classic yet modern designs.

Even distribution of light for a well-lit environment.

High-quality materials ensuring longevity.
For those with a penchant for classic design, the Wishbone Chair awaits, offering a harmonious balance between artistry and practicality. Pair it with the ever-popular Eames DSW Chair to create a curated look that transcends time and trends. And if you're in pursuit of the epitome of sophistication, the Eames Lounge Chair is a masterpiece that seamlessly complements the artistic allure of a Serge Mouille lamp, creating a harmonious synergy in your living space.
At SwivelUk, we invite you to explore the intersection of lighting and furniture, where each piece, from the iconic Serge Mouille lamps to the inviting Sesann Sofa, tells a story of timeless elegance and impeccable craftsmanship. Illuminate your space and elevate your lifestyle with SwivelUk.
Conclusion
Serge Mouille was a master of his craft and helped define the look of mid-century modern lighting. His fixtures are timeless works of art that can easily fit into any decor style. With their bold lines, curves, and minimalist forms, you're sure to find something that will make a statement in your home. At Swiveluk, we are proud to carry a wide range of Serge Mouille lighting fixtures that will add elegance and sophistication to any space. Swivel UK offers many varieties of chair also like Sesann Sofa, Eames Lounge Chair, eames chairs,  and Bertoia Diamond Chair Shop our selection today to find the perfect piece for your home!
FAQs
Q1: What makes Serge Mouille lamps unique?
A: Serge Mouille lamps are unique for their innovative designs that seamlessly blend artistic expression with functional lighting. The use of organic shapes and meticulous craftsmanship sets them apart, making each piece a timeless work of art.
Q2: Are these lamps suitable for all interior styles?
A: Absolutely. Serge Mouille lamps feature a minimalist design that complements a wide range of interior styles, from modern and contemporary to traditional. The versatility of these pieces makes them a perfect addition to any space.
Q3: How do I care for my Serge Mouille lamp?
A: Maintaining your Serge Mouille lamp is easy. Simply dust it regularly with a soft, dry cloth. Avoid using abrasive cleaners or solvents, as they may damage the finish. For specific care instructions, refer to the product manual included with your purchase.
Q4: Are these lamps energy-efficient?
A: Yes, Serge Mouille lamps are designed with energy efficiency in mind. Many models feature LED technology, providing a bright and energy-saving lighting solution for your home or office.
Related Searches