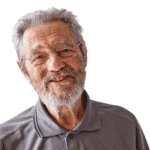 Tobia Scarpa | Soriana Sofa
Tobia Scarpa, an accomplished Italian architect, and designer known for his contributions to architecture, interior design, and furniture design, was born in Venice, Italy, on August 1, 1935. Scarpa, who received his architectural training at the Venice Institute of Architecture, successfully combines traditional workmanship with modern aesthetics in his works. His broad range of work includes textiles, glassware, lighting, and furniture, with the "Soriana" sofa—which he designed in 1969 for Cassina—standing out as an iconic piece. The Soriana sofa is distinguished by its enveloping, soft design and offers flexible seating arrangements thanks to its modular structure, demonstrating Scarpa's dedication to both comfort and cutting-edge design. Tobia Scarpa's designs have left a lasting impression on the design world, and the Cassina Soriana sofa in particular is still admired everywhere for its practical elegance and devotion to traditional workmanship.
The ideal addition to your living room is the Soriana sofa

Finding the perfect sofa for your living room that smoothly mixes comfort and style can be a real challenge. The Soriana Sofa is your best option because it truly embodies elegance, usefulness, and aesthetic appeal. We explore all the different aspects that make the Casina Soriana Sofa a superb option for enhancing your living room area in this extensive overview.
Luxurious Comfort and Style

Comfort is crucial when it comes to resting after a long day or hosting gatherings. With its unrivaled plushness and ergonomic design, the Soriana Sofa not only satisfies this requirement but also goes above and beyond it. You are invited to sink in and take pleasure in some moments of relaxation with its plush cushions and wide seating area.
The Soriana Sofa doesn't skimp on style either. It is a standout piece that adorns a variety of home design themes thanks to its modern silhouette, clean lines, and attention to detail. The Soriana Sofa smoothly integrates while adding a touch of sophistication, regardless matter whether your design leans towards minimalistic contemporary or classic elegance.
Made with High-Quality Materials

The Soriana Sofa was built on the foundation of quality. Each piece of the sofa was carefully crafted, and the premium materials used assure its durability as well as add to its overall comfort. The superior upholstery lends a touch of tactile luxury, while the strong framework offers a stable basis.
The choice of materials demonstrates a dedication to sustainability as well as ensuring endurance. The Soriana Sofa an ethical option for conscientious homes because it is made with eco-friendly materials that support the philosophy of responsible consumerism.
Easy to Assemble and Care For

The Soriana Sofa's simple construction method is one of its best qualities. The sofa can be put together easily and without technical knowledge if the instructions are clear and the parts are few. You can enjoy your new furniture without unnecessarily long waits or difficulties thanks to this convenience.
The Soriana Sofa features simple maintenance in addition to simple assembly. Its upholstery's stain- and dirt-resistant fabric makes it ideal for homes with young children, pets, or hectic schedules. To keep your Soriana sofa appearing brand-new, all that is needed is a quick wash down or moderate cleaning procedure.
Available in a Variety of Colours and Styles

The Soriana Sofa wonderfully accommodates the diversity of tastes and personalities that are reflected in home decor. It is offered in a variety of hues and designs, so you may pick the one that complements your personal aesthetic preferences. The Casina Soriana Sofa has alternatives to fit any palette, whether you favor neutral shades that convey elegance or bold hues that add a flash of individuality.
The sofa's versatility goes beyond color options as well. To fit diverse room layouts and space requirements, it is offered in a variety of sizes and combinations. The Soriana Sofa can fit into any living area, no matter how big or little it is, because of its versatility.
Benefits and Features

The Cassina Soriana Sofa is an investment in comfort, elegance, and usability rather than merely a piece of furniture. Its unique qualities and advantages include:
Ergonomic Design
The carefully thought-out design guarantees your body's ideal support, encouraging a relaxed posture and boosting comfort over lengthy periods of lounging.
A sofa that stands the test of time while preserving its structural integrity and aesthetic appeal is built to last thanks to the careful attention to detail and premium materials used in its construction.
Flexible combinations
The Soriana Sofa's selection of sizes and combinations gives you the freedom to meet your own requirements whether you're furnishing a cosy flat or a large living room.
Improved

Aesthetic

s
The Soriana Sofa transforms your living area into a focus point that encourages conversation with its sleek, contemporary design.
Environmentalism
Using eco-friendly materials demonstrates a dedication to environmental stewardship and lets you enjoy your furnishings guilt-free.
Conclusion

The Cassina Soriana Sofa stands out as a true champion in the world of furniture that combines comfort, style, and usefulness in an effortless manner. It is a standout alternative for increasing your living room experience due to its opulent luxury, premium materials, ease of installation and maintenance, varied customization possibilities, and a number of features and advantages. Your living space becomes more than just a place to sit and relax with the addition of the Soriana Sofa.
More Designers: 
- Walter Knoll: The Legacy of Timeless Design
- Viggo Boesen: Elegance and Comfort in Furniture Craftsmanship
- Ubald Klug: Artistic Furniture Creations and Innovative Spaces
Frequently Asked Questions
1. Is the Soriana Sofa suitable for households with pets?
Absolutely! The Soriana Sofa is a pet-friendly option thanks to its stain-resistant upholstery, so you can relax on it without being concerned about mishaps like spills or stains.
2. Can I customize the colour of my Soriana Sofa?
Yes, you may choose from a variety of colour options for the Soriana Sofa to ensure seamless integration with your current design.
3. How challenging is the assembly process?
Clear instructions and a few components make assembling the Soriana sofa simple. To put it together, you don't need any specialized knowledge.
4. Does the Soriana Sofa come with a warranty?
Yes, there is a warranty that ensures the sofa's quality and craftsmanship and gives you peace of mind.
5. Is the Soriana Sofa suitable for both small and large living rooms?
Absolutely. Due to its availability in a range of sizes and configurations, the Cassina Soriana Sofa may be adjusted to fit various room sizes.
More Designers: 
- Walter Knoll: The Legacy of Timeless Design
- Viggo Boesen: Elegance and Comfort in Furniture Craftsmanship
- Ubald Klug: Artistic Furniture Creations and Innovative Spaces