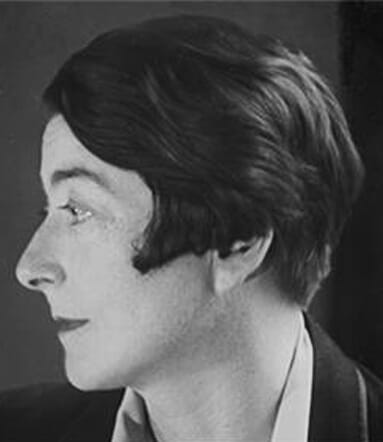 Eileen Gray
Furniture designer and architect Eileen Gray was born in 1878 to an aristocratic family near Enniscorthy, South-East Ireland. In 1898, she attended the Slade School of Fine Art, originally intending to become a painter. After brief stints in London, where the young artist began working with lacquer, she settled in Paris.
Gray's interest turned to architecture and interior design when a close friend asked her to decorate an apartment. Consequently, she designed most of its furniture - including her famous Bibendum chair. The result was favourably reviewed by several art critics who saw it as innovative. Indeed, the Bibendum Chair went on to become one of the 20th century's most recognizable furniture designs.
Shortly after, persuaded by Romanian architect and lover Jean Badovici, she turned her interests to architecture. In 1924 the pair began work on the E-1027 house in Southern France (near Monaco). It was for this property that Gray designed the E-1027 chair. Eileen Gray's designs are today considered to be modern classics.